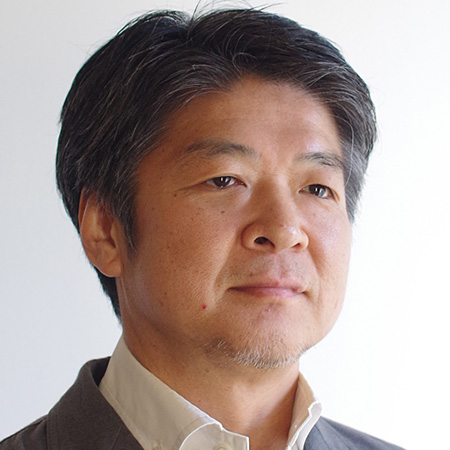 Takahisa
YONEYAMA
Tama Art Univ.
Product Design / Design Project Produce / Interface Design / Design Education
Profile
As a faculty member at the Department of Integrated Design at Tama Art University I conduct research into product design and design education and mentor students who wish to become designers. Previously, I worked as an in-house designer at Toshiba Corporation and was involved in many design projects featuring products and user interface (UI).
At Toshiba, I was initially in charge of product design for both social infrastructure and business-use appliances such as medical equipment, commercial broadcasting systems, traffic control systems, office copiers, and telephone sets. I then shifted my focus to UI and engaged in a new kind of activity, this time designing consumer goods such as TV sets, DVD recorders, and mobile phones. Finally, I became a manager overseeing UI design for social infrastructure.
At my current post at Tama Art University I apply these knowledge and skills to teach students to design and to cultivate their ability to think deeply about the indispensability of design, the need for well-designed products, and the value experienced by the users.
Biography
Born in 1963
1988 Graduated from Tama Art University with the major in three-dimensional design and specialization in product design
1988 Designer at Toshiba Corporation Design Center
1998 Researcher at Toshiba Corporation Research and Development Center
1999 Chief Designer at Toshiba Corporation Design Center
2014 Professor at the Department of Integrated Design, Faculty of Art and Design, Tama Art University
URL:
http://www.tamabi.ac.jp/integrated/
http://faculty.tamabi.ac.jp/html/ja/100001400.html
Awards
1994 The Nikkan Kogyo Shimbun Industrial Machinery Award: Special Jury Award
1997 Good Design Interaction Award
2004 Good Design Long Life Design Award
1990-2010 Good Design Award (39 Selections)