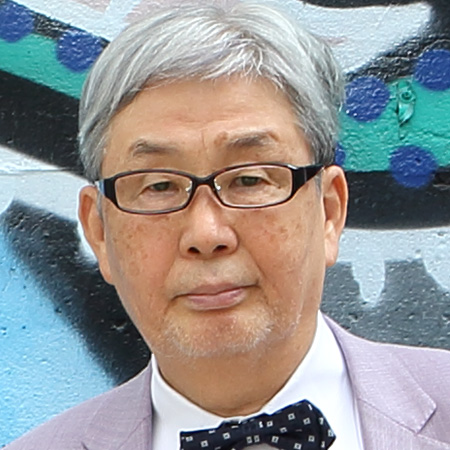 Masakazu
TANIGUCHI
Japan Life Design Systems
Design Project Produce / Social Design / Environmental Design / Marketing Strategy / Communication Design
Profile
Born in Kyoto in 1942
Graduated from Musashino Art University Industrial design department.
I created the concept of using 'life design' as a management philosophy; this considers the various meanings of 'life' – being alive, everyday lifestyles and the way we live our lives as a whole. Using this philosophy, I am always presenting new values by observing how the current era affects both the earth and individuals. My activities cover a number of fields such as concept production, management consultation, business strategy planning and local revitalization projects.
'NEXTHINK', a magazine that provides weekly analysis of the times, set a new trend for weekly analytical magazines. It runs a 'cultural economics research group', a workshop for members to discuss the 21st century market paradigm, 'cultural economics', and its influence on commerce, tourism, and the management of industry.
In addition to this, I have held roles as a professor of the Ritsumeikan University Graduate School of Business Administration, a visiting professor at the Tokyo City University Faculty of Urban Life Studies, a member of the board of directors of the Japan Institute of Design, a consultant to the Japan Web Designers Association and a judge for their Web Design Awards and, chairman of the Kyoto Brand research group.
Books
2001
"The market stratagy by minimum unit" KANKI PUBLISHING
2002
"How to make your presentation success" Toyo Keizai, Inc.
"The concept confident" Toyo Keizai, Inc.
2003
"Self-investment from age of 50" Toyo Keizai, Inc.
"50 MISSIONS" KANKI PUBLISHING
2004
"2010 REVOLUTION" Kodansha Ltd.
"ART STYLE MARKET" Senken Shinbun Co,. Ltd.
2005
"Produce only one" Kodansha Ltd.
"The market stratagy by time unit" Kodansha Ltd.
"Back to Japanese Culture" Senken Shinbun Co,. Ltd.
2008
"GLOBAL IMAGINATION" Life Design Books
"LIFE STYLE CONCEPT" Senken Shinbun Co,. Ltd.
2009
"BLUEBIRD MANAGEMENT" Life Design Books
"KYOTO DESIGN" Life Design Books
"ART&CITY" Life Design Books
2010
"CUSTOMER REVOLUTION THREE TRAVELERS" Life Design Books
"Sensibility Strategy" Senken Shinbun Co,. Ltd.
And many others.